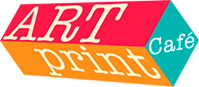 Wassily Kandinsky
 
Squares with Concentric Circles
Wassily Kandinsky
High definition print on Fine Art canvas 300gr/mq, printed with pigment water-based inks, mounted on solid wood stretcher bars (thickness 4 cm).
Secure Payment with Credit Card or PayPal

Free shipment in Europe.
Wall art print on high quality canvas and poster. Squares with Concentric Circles is one of Wassily Kandinsky's most famous paintings.
Actually in the artist's intentions it was only a small study on color, as he often did to understand how the various colors interacted with each other.
It was a very important aspect of painting for Kandinsky. His abstract paintings had to convey pure emotion, and this could only happen through the skillful use of line and color.
Like every Art Print Café canvas print, the reproduction of the painting Squares with Concentric Circles by Wassily Kandinsky is made with professional materials and utmost attention to quality, in order to provide you with a print as faithful to the original as possible, ready to be hung in your home.
Data sheet
Artista

Kandinsky
Wassily

Orientation

horizontal

Colour

COLOUR

artista_nomecognome

Wassily Kandinsky