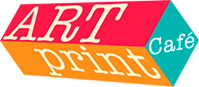 Claude Monet
 
Path in Monet's Garden, Giverny
Claude Monet
High definition print on Fine Art canvas 300gr/mq, printed with pigment water-based inks, mounted on solid wood stretcher bars (thickness 4 cm).
Secure Payment with Credit Card or PayPal

Free shipment in Europe.
Wall art print on high quality canvas and poster. Path in Monet's Garden, Giverny is one of the most famous paintings of the great French painter, who painted it in 1901.
It depicts a path through the artist's garden, with Monet's house barely visible in the background, and it is painted with his typical Impressionist style, very focused on the colours, how they interact with each other and how they change with the light.
Like every Art Print Café print, the reproduction of Path in Monet's Garden, Giverny is made with professional materials and great attention to quality, to provide you with a print that is as faithful as possible to the original painting.
Order now on artprintcafe.com and receive a canvas painting ready to hang on your walls at home!
Data sheet
Artista

Claude
Monet

Orientation

square

Colour

COLOUR

artista_nomecognome

Claude Monet